---
RE: Summer transfer window 2017 - Aficio - 07-20-2017

Milan Badelj could come to backup Biglia.

It is fun to see both Milan clubs buy players has "Milan" as first name
---
RE: Summer transfer window 2017 - am I Milan enough? - 07-20-2017


(07-20-2017, 02:03 PM)

Arildonardo Wrote: Torino set Belotti price:

€70 million + Niang + Paletta + Locatelli



Ridiculous.


---
RE: Summer transfer window 2017 - Kastriot - 07-20-2017

I don`t know the source or how credible is the  news that Torino has set the price. If true, that should not come as a concern, that only means that they are willing to sell and willing to negotiate. Honestly I do not think that reports have been true on the Belotti talks, more of assumptions by the press. All other dealing from our MGM have been more upfront, this has been a different case.

If the asking price is 70+ the players, that he will go down to 60m. And we should pay this money only if Mirabelli (and only him) sees him as 20+ goals a season player and playable alongside Suso, Silva and Hakan.  IN other words, he deserves this kind of money if he upgrades us to a higher level immediately. Sometimes it can go the other way, but you can generally know if someone is worth that kind of money.

Kaka, Pato and T. Silva, we knew even before they got here that they will be stars for our team. I remember when we were talking for Maldini`s replacement, we took it as granted that Silva will fit perfectly. On the other hand you have Pato, who didn`t work out, but nobody can fault the MGM at the time that he did not fit the description of a huge star.

When I say Mirabelli should have the say for Belotti, and not Montealla, I generally mean that Mirabelli as a great scout himself and in charge of our sporting sector, can see the bigger picture in the long term. He also has the financial aspect to think of, especially at 70+ mil dealings. On the other hand Montella can be swayed only by the short term interests, to have another top striker at his disposal.


---
RE: Summer transfer window 2017 - Arildonardo - 07-20-2017

I see that we're linked with a 20 year old forward from Fluminense named Richarlison. Apparently Ajax have already offered €13 million plus bonuses for him.


---
RE: Summer transfer window 2017 - Milan369 - 07-20-2017

According to Pedula we are still after Badelj for vice Biglia. So that means Montolivo and Sosa out??
---
RE: Summer transfer window 2017 - Reso - 07-20-2017


(07-20-2017, 12:55 PM)

Nicolas Wrote: Lapadula has a wonderful attitude and workrate, but his first touch let him down too often IMO. I'm, personally happy that he found a club where he will get more regular play time, especially when the WC is coming up. He did all that he could for the team here, and I am very fond of him and his personality, but for a team that aims at the top 3 position, he isn't good enough.

aah yes. Hope he makes it to the WC squad.


Quote:Whatever Cairo's smoking, it might be the key for the world peace.


And Global Warming.

I agree now that this is getting very ridiculous. I really want Belotti in Milan, but the price is too high. Lets jus forget Belotti for now and make Bacca our main striker and figure out a new striker next season. Buy him a Bugatti or something to improve his morale.
---
RE: Summer transfer window 2017 - reza - 07-20-2017

Couple of EPL teams could afford 83 million for Morata and Lukaku. Only Real, City and PSG left basically, may be can switch PSG with Barca if Neymar is sold. Cairo is delusional.


---
RE: Summer transfer window 2017 - Ryo - 07-20-2017

Yeah and Belotti just scored in their current friendly. Cairo's gonna bump up the price again. Just you see.

See what I meant when I said once all the alternatives fall away, Cairo is gonna push up his price?


---
RE: Summer transfer window 2017 - Reso - 07-20-2017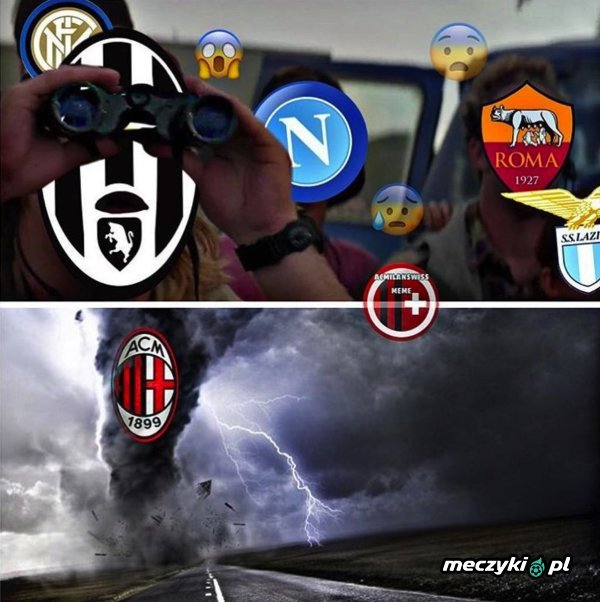 ---
RE: Summer transfer window 2017 - Milan369 - 07-20-2017

Apparently Chelsea has offered us Diego Costa on loan according to some reports. He could be good for us.


---