The 2021-2022 Champions League (updated)
Milan's return to the Champions League is almost here. It all starts with the group stage raw set for August 26 at 18:00 Central European Time. The long absence from the European competition means Milan is in pot 4 – see pots below – along such teams as Sheriff Tiraspol and Club Brugge.
The groups will be added here as the draws takes place.
Milan are drawn in Group B facing Atletico, Liverpool and Porto. The teams offer differing styles and will all be big tests for Milan. Milan will visit Liverpool on match day 1. The 6 group stage match days are:
Liverpool – Milan 15 September 21:00
Milan – Atletico 28 September 21:00
Porto – Milan 19 October 21:00
Milan – Porto 3 November 18:45
Atletico – Milan 24 November 21:00
Milan – Liverpool 7 December 21:00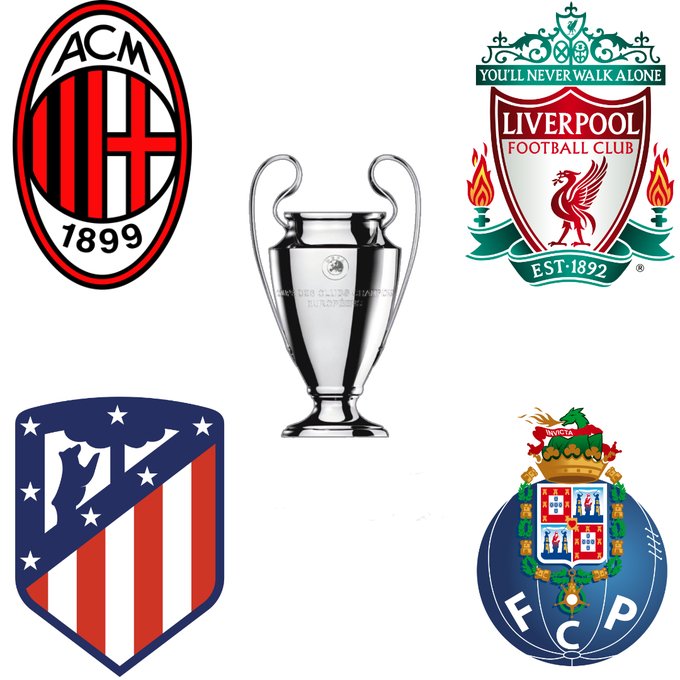 Updated September 3 2021
The A list and B list for the group stage are now officially released, followinjg home grown and maximum 25 players rules Milan has decided to exclude Castillejo, Conti and Pellegri. Castillejo may leave the team on loan to CSKA Moscow as the Russian transfer window is still open.
A list
Maignan Tatarusanu
Calabria, Ballo-Toure, Romagnoli, Hernandez, Kalulu, Tomori, Kjaer, Florenzi, Bakayoko, Gabbia
Bennacer, Tonali, Diaz, Krunic, Saelemaekers, Kessie
Giroud, Ibrahimovic, Leao, Rebic, Messias
B list
Plizzari, Desplanches, Jungdal
Stanga
Di Gesu, Robotto
Maldini, Capone