AC Milan 2022-2023 Fixtures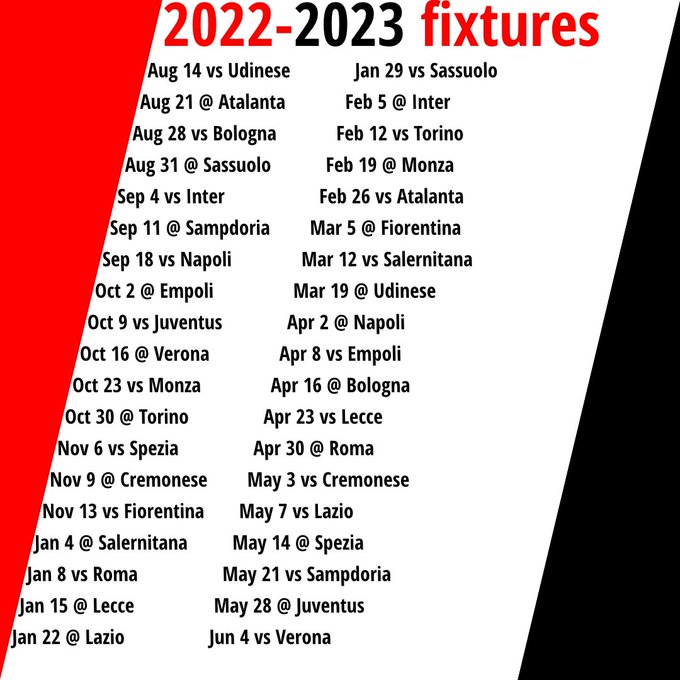 Today the 2022-2023 Serie A fixtures were released. The season starts the weekend of August 14 and stretches all the way into June 2023. The season is interrupted for over seven weeks by the 2022 FIFA World Cup in Qatar for which Italy did not qualify.
Home matches with the Scudetto rivals come relatively early with Inter and Napoli visiting Milan in September and Juventus in early October. There is a week 37 match at Juventus that has the potential to be very important in the title race. The full fixtures are listed in the image above.